News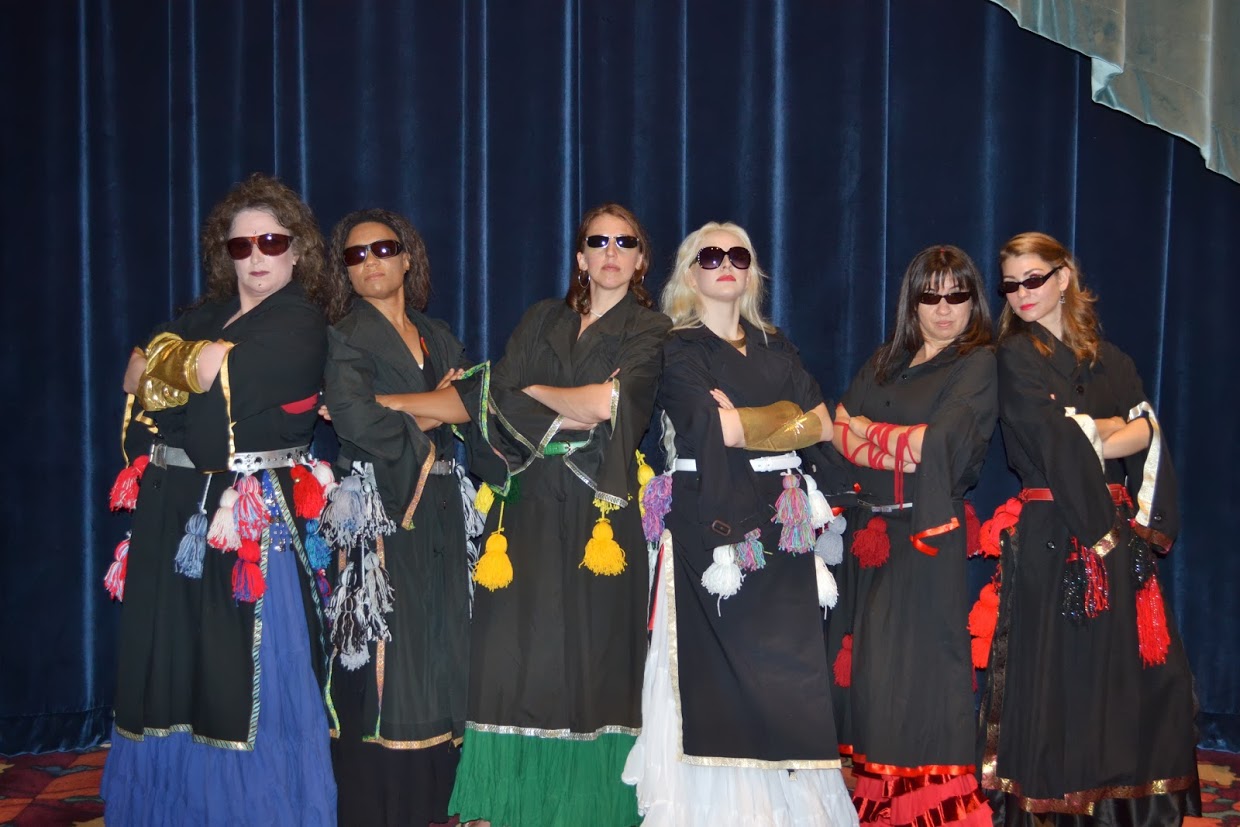 2017
Margaret starts teaching again! See Margaret on Classes for the information.

Rene joins DDBD!

Farewell to Anaelle and Michelle who are moving to new jobs and new life adventures! We will miss you.
2016
Rebekah joins DDBD!

DDBD performs at Indiana Comic Con!
2014
Michelle has joined DDBD! Read more about her and welcome to the troupe Michelle!
2013
We are now on Tumblr!

New troupe members joining us for Gen Con: Anaelle, Carrie, and Laura.

Verna is teaching this summer!! Visit Classes for all the information!

Our Gen Con Webpage is UP! Visit it here!
2012
Bloomington Belly Dances is Back! Our 2013 show will be Friday, March 1, 7:30 pm at the Ivy Tech John Waldron Arts Center. Visit Bloomington Belly Dances - 2013 for performer and ticket information.

Classes start again! Join Margaret with some help from Liby in learning belly dance!! Both Cabaret/Folkloric and ATS(R) styles will be taught. Visit Classes for all the information!

Halloween weekend 2012 is a big one for DDBD!! We are hosting two days of belly dance! Saturday, October 27th is the Halloween Dance for All Ages at Rachael's Cafe. Sunday is Forbidden Belly Dance - An R-Rated Evening at Uncle Elizabeth's! Both performances are free so come and join us and enjoy!

Teri Herron starts teaching belly dance in Bloomington! Check out the Classes page for details!

Visit our Gen Con page for the latest information about our convention activities!! (Opens in new window.)

Tribal Village - 2012 is done! Thanks to everyone who attended. Margaret, Jeana, and Teri are all now Teacher Training certified for American Tribal Style® belly dance!

Operation Blackout - We support a free Internet - just like we support free speech. On January 18, 2012 our site was blacked out. Read about the movement here.
2011
Tribal Village - 2012 - DDBD will be hosting Carolena Nericcio and Megha Gavin during March 10-17, 2012 for a week of Tribal Village!! Visit site here.

Arts Fair on the Square Press Release - Read it in PDF format.

Summer Classes Begin in June - Belly dance classes with Margaret at Panache Dance Studio begin June 7th. Visit the Classes page for more information and registration.

Article - Kirsten Clark, Indiana University student, writes an article about DDBD for a class. Read her A paper here in PDF format. (Note: If can't read the PDF, you can download Adobe Acrobat Reader here.)

News page created!

Artwork - New DDBD artwork created. Below are the block images to be used by DDBD, and fans.

DDBD will produce Bloomington Belly Dances - 2011. Link will open in new window.
2010
New Member - Irina joins Different Drummer Belly Dancers.

Bloom Magazine has written a wonderful article about belly dance in Bloomington, Indiana. Jeana and Margaret have pictures and quotes in the article! Read the article online.

Shopping! - We now have our own recommended music and DVDs on Amazon.com! Visit Shop to hear, view, and purchase. Or just look below.

T-Kitty Belly Dance!! - Speaking of shopping, our very own Teri, aka T-Kitty, has started her own shop!! Visit her at T-Kitty Belly Dance - http://tkittybellydance.com/

ATS® Certification - Margaret, Jeana, and Teri have all completed General Skills for American Tribal Style and now have certificates signed by Carolena Nericcio and
Megha Gavin to prove it!