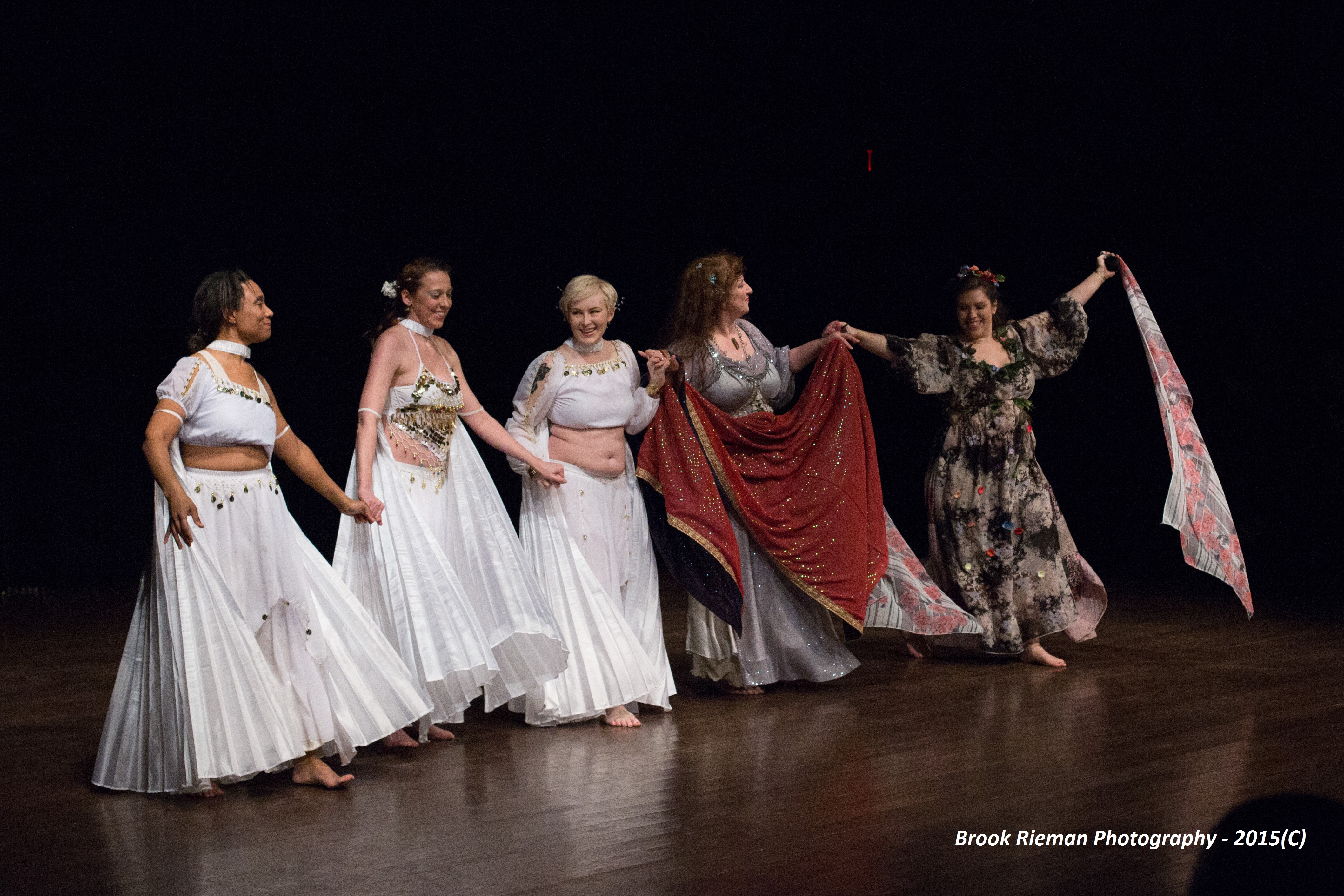 The Avenging Belly Dancers!

Schedule for Gen Con Indy 2015
Want to keep up to date with Different Drummer Belly Dancers at Gen Con? Follow us on our Twitter account: http://twitter.com/ddbd or visit our Facebook page. Look for #genconbellydance.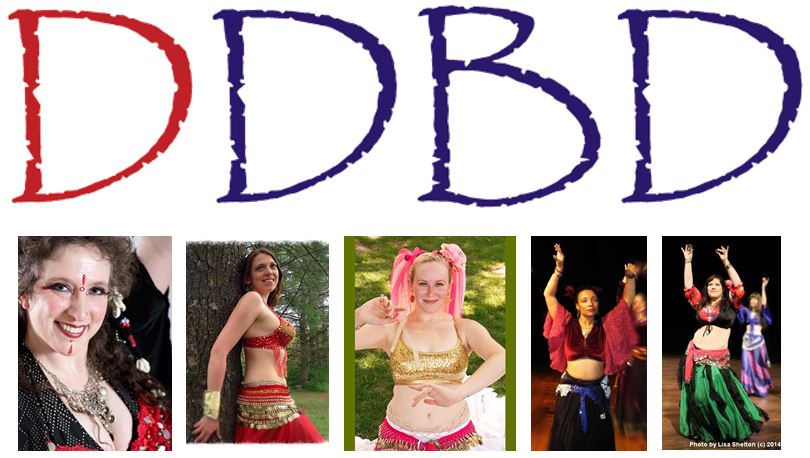 DDBD Troupe: ~ Angela ~ Laura ~ Margaret ~ Michelle ~ Verna
PERFORMANCES: Pre-Costume Contest and Roving
Pre-Costume Contest Show!
Saturday, August 1, 3:35pm
Location: ICC 500 Ballroom
In honor of the Avengers and Avengers: Age of Ultron, we are saluting the Avengers! Avenge This! is our particular belly dance salute to a great cast of characters, story, and of course, Joss Whedon.

Check out the Costume Contest page.
Roving Performances

Throughout Gen Con we will pick a spot in the Convention Center and dance!

Thursday, July 30 - TBA

Friday, July 31 - TBA (FYI - Today is J.K. Rowling and Harry Potter's birthday.

Sunday, August 2 - TBA

Check our Twitter feed and Facebook page for exact location - #genconbellydance. :) Come find us and enjoy!
Classes this year include the every popular Belly Dance For EVERY Body! and American Tribal Style® Belly Dance For EVERY Body! Remember that all every body young, old, male, female, all shapes, sizes, genders, and colors looks good when belly dancing. So YOU are welcome to these classes. Come find out just how good your body looks.

Classes Are:

Belly Dance Is For Every Body! introduces participants to the ancient art of belly dance. Remember: If you have a belly, you can belly dance. :) Any body can belly dance - and that means you! It doesn't matter how old, big, small, or shaped your body is, YOU can belly dance and look GOOD! Belly dance is an ancient art form that strengthens, stretches your body and puts a smile on your face. This class will introduce you to the basics of belly dance. All ages are welcome but we ask that younger children have an adult with them. Wear comfortable clothing and join me for a wonderful time.

American Tribal Style® Belly Dance For EVERY Body! America has its very own style of belly dance: American Tribal Style® (ATS®). ATS® has set movements and group formations that allow for dancers who have never met, to dance beautifully together! This class for beginners and experienced belly dancers alike.

Class Schedule: Note that the rooms may change so be sure to check your Gen Con schedule.

Yes we take Generic Tickets! :)

Game ID

Event Title

Day & Time

Duration

Location

Cost

SPA1574252

Belly Dance for EVERY Body!

Thursday

2pm

1 hrs

ICC : 204

Cost:$10

SPA1574253

American Tribal Style® Belly Dance For EVERY Body!

Friday 11am

1 hrs

ICC : 207

Cost:$10
Our booth is open entire con inside the Exhibitor Hall! We will post our location information as soon as we get it!

Exhibit Hall Hours are: Thurs-Sat 10am-6pm, Sun 10am-4pm. (Thursday Note: VIGs get hours of 9am-6pm).

Come visit us at our booth! There will be beautiful:




Special Booth Guest: Michelle Hartz, Ph.Z. Author of Brains for the Zombie Soul.

Come visit her at our booth. You can meet her and buy her book! Get an autograph while you are at it.
Once Gen Con is over *sob* you can always find what you need in our online stores! Check out DDBD - Shop, Liby Ball Sewing & Design, and T-Kitty Belly Dance! Of course we take special orders!!! :)

Previous Gen Con Pages: 2014, 2013, 2012, 2011, 2007

Sit

Site designed by Margaret Lion ©

2003

Site updated June 25, 2015