Different Drummer Belly Dancers mixes traditional belly dancing and modern music, borrowing from cabaret, American Tribal, and Dunyavi Gypsy styles of belly dance. We believe the power, beauty, joy, and grace of belly dance can be expressed in our modern 20th and 21st century music. Plus audiences love it!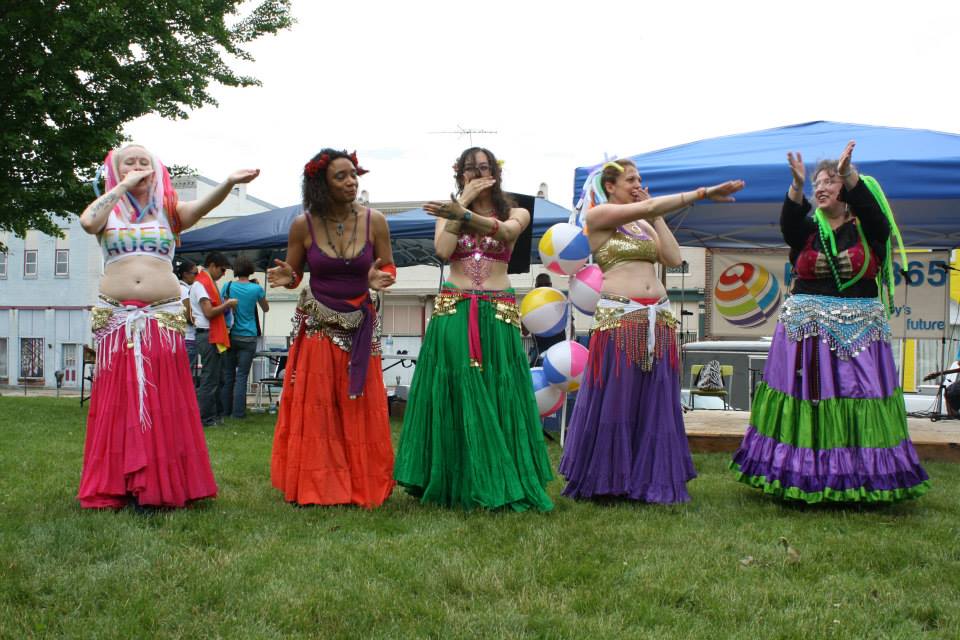 News:
Visit the News page for more information about DDBD.
Upcoming Performances:
October 5, 2013 - Indy Hair Ball - Emmis Communications Building on Monument Circle, Indianapolis, Indiana -Doors open at 6:30pm - DDBD, along with friend Eiko, is helping the Spay-Neuter Services of Indiana (SNSI) raise money for their very important mission: Facilitating a statewide spay-neuter program. This programs help pet owners afford the surgery, reducing client costs to just $20! Find out more about this wonderful organization here: Spay-Neuter Serices of Indiana, Inc. There will be free food and drink along with live music, belly dancers (of course) and other forms of entertainment. Join us and help the animals. Links: IndyHairBall.org; Facebook Event Page; Full PDF Event Flyer; Spay-Neuter Serices of Indiana, Inc.
---

"If a man* does not keep pace with his companions, perhaps it is because he hears a different drummer. Let him step to the music which he hears, however measured or far away."

- Henry David Thoreau (1817-1862)

* or woman - Margaret Lion (2008)