Laura has been dancing since the age of three. She grew up to study modern dance in college and has an M.F.A. in modern dance performance and choreography from the University of Illinois at Urbana-Champaign. In 2002 she became a member of the Windfall Dancers, Bloomington's community modern dance company. She is also Windfall's webmaster. Laura began exploring Bellydance with Bette Lucas in 2002 and her interest in the dance style has steadily increased.

Laura earns a living as a User Support Specialist at Indiana University Information Technology Services. She produces and performs in podcasts about computing at IU.

Laura's interests include photography, digital scrapbooking, writing, video art and quite a few other things. She's also working toward Pilates teaching certification.

She is thrilled to be a member of Calypso's Pearls!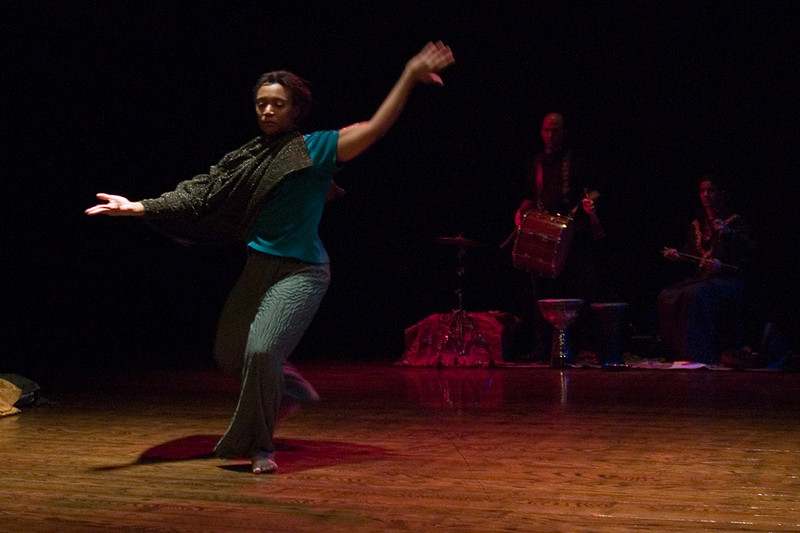 Photo by Dean Sullivan.
---
Site designed by Margaret Lion ©2008.
Updated: February 2, 2008
Site designed with Dreamweaver MX 2004